Websites. Reinvented.
Clickmake will forever change the way you design and manage websites.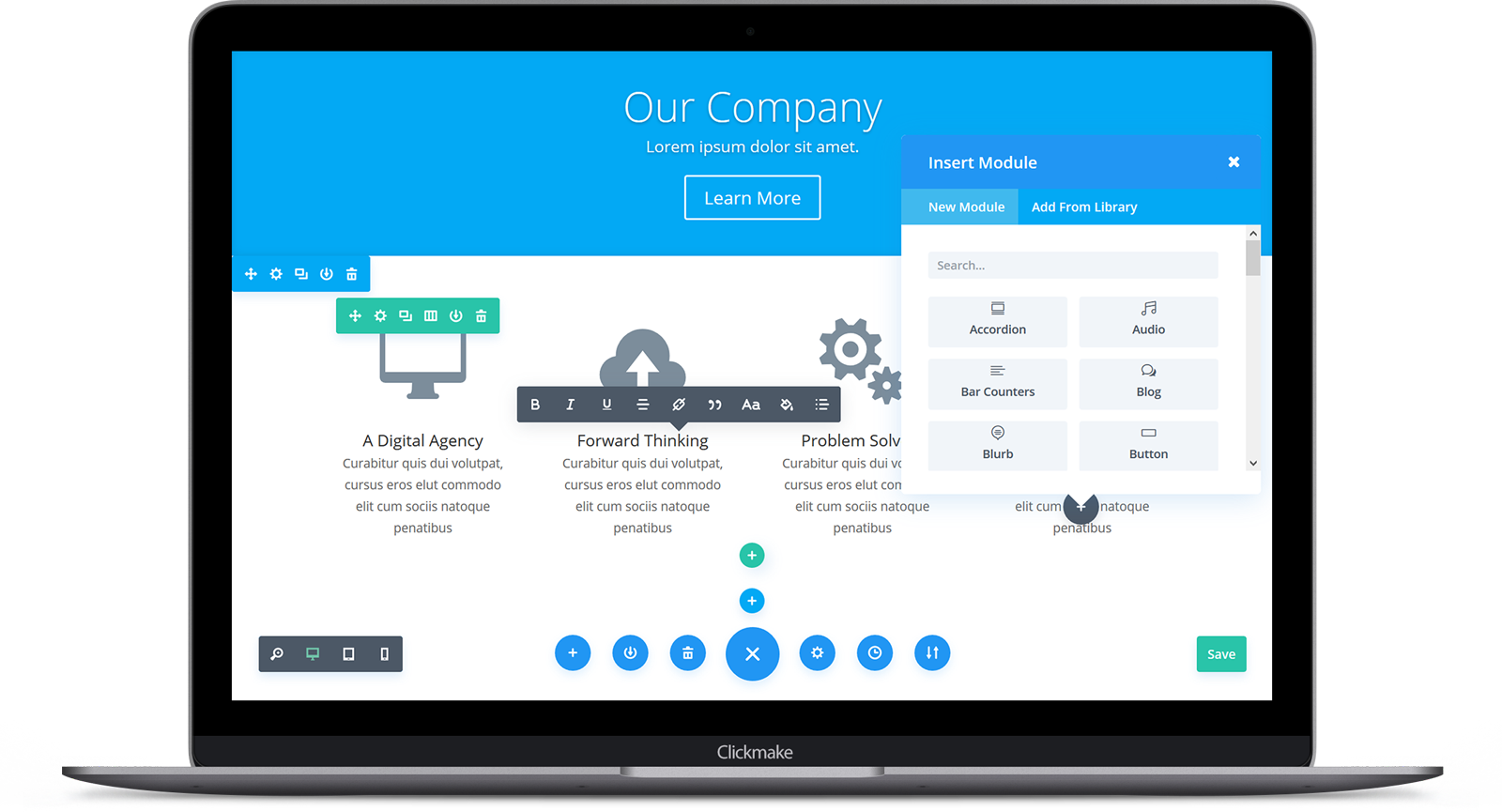 The World's Most Powerful Website Builder
A visual point and click editor offers a full range of customization, right at your fingertips. Edit texts, retouch images, rearrange the website structure, and much more with the click of a mouse.
The result? Beautiful websites, unique to you. Display your brand in the most powerful way with websites that celebrate the triumph of design.

This Is All You Need.
Update your website in minutes, not months. Your project evolves fast, and your website should be no different. Choose from a large number of carefully crafted components to create a website that best matches your needs. Editing happens directly on the page. You see results instantly.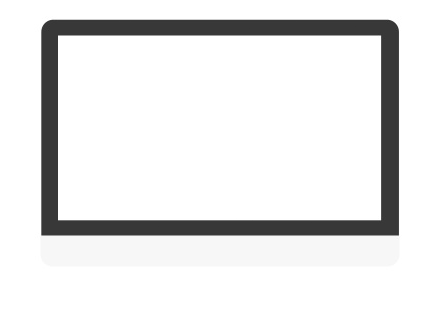 Imagine Web Design with Mobile in Mind.
Good design builds trust, relationships, and ultimately drives sales. Clickmake gives you flexibility beyond templates. With Clickmake you can be lean without compromising on design. Instead it will be the foundation to build a strong brand. Your website looks awesome on any device: mobile, tablet or desktop. Responsiveness is always built in.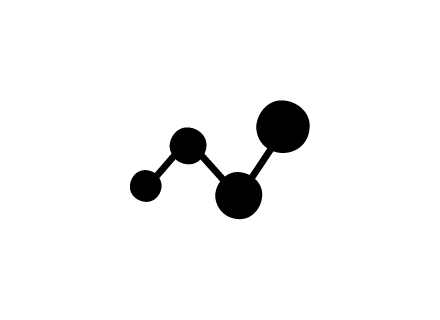 Transform Your Site into a Marketing Machine.
Unlock your website's hidden potential and boost conversion rates through powerful data analytics and conversion tracking. Clickmake includes a fully functional split testing system with an intelligent visual marketing assistant that works like magic, giving you the tools you need to build effective landing pages and to achieve your goals.


A Blazing Fast Cloud Platform.
Website performance matters more than ever before. Our highly efficient and scalable data processing center delivers your content over the Internet to any place in the world—reliably, quickly, and securely. This increases page load, conversions and SEO rankings.
We Put the Creative Power of Technology into Everyone's Hands.
Clickmake creates a fully managed environment for the creation, design and administration of websites. It is a platform dedicated to help anyone to create a high-quality website online that works brilliantly on any device. Clickmake allows you to publish your portfolio, to write your blog, and to create pages for your site in a fun way. It's simple, and designed so you don't have to spend time figuring out how to program your website and focus more on your content.
Technology
Clickmake websites are created with modern browsers and mobile devices in mind. They employ the latest web techniques.
Style
Make any design your own using the Visual Site Builder. Personalize fonts, colors, and layouts to create the custom look you want.
Presence
Clickmake makes adding your custom domains simple and intuitive. We connect you with the Internet – and with the world.
Integration
Import. Sync. Publish. Make your website the center of your online identity on the web with our powerful social integrations.
SEO
Clickmake websites are loved by search engines. They include clean article links, proper tagging, XML sitemaps, and valid XHTML code.
Analytics
View the traffic and behavior of visitors in real-time. Learn where they're coming from, and what search keywords they're using to find you.
Hosting
With our reliable and scalable cloud infrastructure, there's no downtime, and nothing to install, patch, or upgrade. Ever.
Support
Rest easy knowing real people are ready to help you. Everyone on our support team is an experienced Clickmake user.
More
Behind the beautiful interface, Clickmake is an incredibly rich publishing platform. Patents included. Let yourself be enchanted.
Great Performance for a Great Price.
Get everything you need for a high quality branded website. Whether you are a newbie, designer or agency, Clickmake can help you build your unique website in minimal time and effort.

We Love Our Customers.
And Our Customers Love Us.
"Clickmake gives us the foundation we need to do what we love to do without worrying about the rest."
John Brooks
"Google incorporates our page-load time into our site's search rankings. Faster sites like ours win, literally."
Charlotte Miller
The Newbie
If you're just getting started with web design, the good news is that Clickmake is all you need. Create your site without any coding.
The Designer
You know what you want your site to look like. So stop wasting time looking for themes. Clickmake will do everything you can dream.
The Agency
When you create several sites a year, you need a toolset that helps you speed up without compromise. That's what we've built in Clickmake.